RogueBots meeting this Saturday
Just a reminder that our monthly RogueBots meeting is this Saturday at the Williams Highway Abby's starting at 4:00PM.

This week we're going to talk about how you can use JetBrains products in your robotics.

Bring something to share, and see you all there!

Posted by: jason on 2018-08-09 13:28:43
Paper airplane machine
This is inspirational!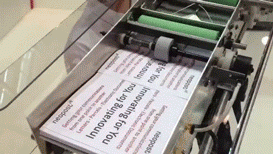 Posted by: jason on 2018-08-01 11:21:43
Wheel walker
This is the video I was trying to show you guys at the meeting last night. Just got one of these for my grandkids. Comes in a million pieces so it's a good challenge to assemble. Really works neat when it's done. Ordered mine out of Japan for about half price. Took about three weeks to arrive.



...Tiger




Posted by: jason on 2018-07-22 10:02:32
Meeting this Saturday
This is just a reminder that our monthly RogueBots meeting is this Saturday, July 14th.





As usual we will be meeting in the Creative Room on the 3rd floor of Spring Meadow Retirement Community.





Please park on the Redwood Avenue side of the main building and come in through the back door. It will be unlocked until 8:30. We can leave through the back door at any time of night, there will be no alarm set.


The meeting starts at 6:00PM.





*** About the facilities ***


There is no food at the site, so bring your own dinner. Pizza delivery to the site is ok, or you can pick up your own on the way.


*** Driving Directions ***


Heading from Grants Pass towards Selma, take Redwood Ave. The YMCA and race track should be on your right.


About 1/2 mile past Allen Creen Rd (where the new Albertsons is) or the YMCA turn right (north) on Shady Lane.


Take the first right (east) into the Spring Meadow back parking lot. Continue on in the parking lot until you get to the largest building.


Come in through the back door, the stairs and elevator are on your right. Head up to the 3rd floor and go right. The creative room is just down the hall.





Bring your show and tell! Hope to see you there.



Posted by: jason on 2018-07-12 09:54:45
First Test of RC Controlled Mini Sumobot
We decided that it would be fun to have an RC controlled mini sumo bot competition. Instead of having brains on board, we're controlling these bots with RC transmitters.

Here is a first test run of a RC controlled mini sumo bot.


Posted by: jim on 2018-06-09 13:19:36
Pretty cool little line follower
Talk about a project!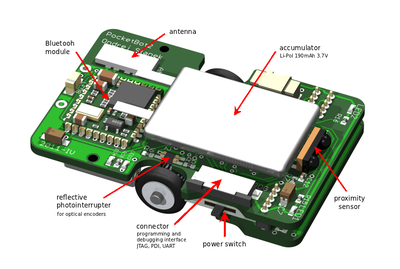 http://hackaday.com/2011/12/05/update-tiny-line-follower-and-more/#more-62709

...Tiger

Posted by: john on 2018-05-16 17:09:58
Snatched off the PARTS forum - Big Pololu Black Friday Sale
My name is Ben and I'm an engineer at Pololu (www.pololu.com). I'm writing to
let you guys know about our upcoming Black Friday Sale (starting Thursday, Nov.
24th at midnight (PST) and running through the end of the day on Monday, Nov.
28th). This is our biggest Black Friday sale yet, with some pretty substantial
discounts (most over 40%) on many of our most popular products, and this year
we're also cutting up to $25 off your entire order, so savings aren't restricted
to just sale items. You can find out more about the sale here:

http://www.pololu.com/blackfriday2011

This year, we'll be offering our 3pi robot (with our USB AVR programmer
included) for $49.95 to the first 50 customers ($62 off the retail price). This
is a great opportunity for members of your group to stock up on parts for your
next robots! I hope you all have a happy Thanksgiving!

- Ben
Posted by: john on 2018-04-12 11:54:11
USB to TTL Converter
This is ready to use in a project needing USB to ttl. It has the USB converter chip built in, the USB connector built in, and it will solder into a standard db9 circuit board footprint.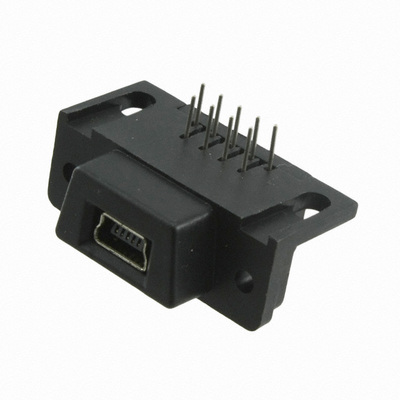 There are also USB to rs232 varieties and the TTL versions have 5v. And 3.3v varieties. It's currently $15.50 at digikey. I think it would replace the Modern Device BUB for the most part and goes right into the project.

http://search.digikey.com/us/en/products/DB9-USB-D5-M/768-1107-ND/2767782
Posted by: richard on 2018-03-30 08:17:24
Sensor Board
Here is an interesting sensor board sold as an obstacle avoidance sensor... limited to 50cm distance. This would make excellent forward looking eyes on a sumo robot.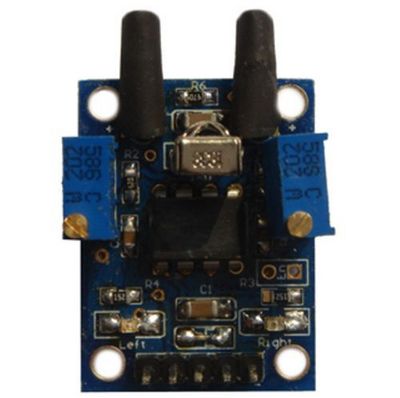 http://emartee.com/product/41748/Arduino%20Infrared%20Obstacle%20Avoiding%20Sensor
Posted by: richard on 2018-03-10 15:29:13